Fantasy Sports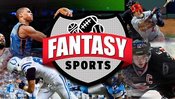 Different games are emerging nowadays. With the fast increasing gaming industry, new games are being created. Almost everything, even the smallest competition, is seen as an opportunity to gamble and turn it into a game.
On the other side, not all the games are being legally approved to be in the market. There are legal discussions undertaken in order to consider a particular game to be authorized. Several sectors are trying to win the argument in legalizing certain games such as the daily fantasy sports.
Daily fantasy sport is a kind of game wherein the players bet on their preferred athletes of a particular sports game. The daily fantasy is a much improved version of the traditional fantasy sports. The former type only runs for a certain short period of time. Meanwhile, the daily fantasy is based on a pointing system accumulated over time. The professional athletes are being grouped and monitored with regards to their performance in an actual sports competition.
An entrance fee is being collected before a player can join and wager on daily fantasy. The pooled entrance fee is then turned into a fund prize. Winner of daily fantasy is determined by the group of athletes with the highest earned points.
Laws in several states decline to consider the daily fantasy as a fair and legal game. In fact, New York, Illinois, Texas and Nevada do not permit such kind of games. Despite the scrutiny coming from the big cities, daily sports continue to gain popularity and earn billions of revenue.
Not all the people are contradicting the idea of daily fantasy. There are even lawyers who see nothing wrong with this game. A legislator states that daily fantasy sports uphold a player's skill. In addition, it is also a game of chance, like the other legal games in the industry.
Instead of totally debunking the idea of daily fantasy, some lawyers are suggesting to just regulate these games. One suggestion that arises is the prohibition of minor players. The game should be exclusive for people 21 of age and above. In addition, such game should not be advertised in college schools to prevent college students from being encouraged to play. Criminal organizations should also be prohibited from joining or collaborating with the daily fantasy.
Many people are hoping to make the daily fantasy sports regularized and approved by most of the cities around the world.